Natural wild honey is a precious gift from nature and is also known as the "Teardrop of Titan". Our wild honey is harvested from bee hives deep in the wild natural rainforests in South East Asia. Natural wild honey contains minerals and nutrients that is not comparable by farm honeys. It is harvested from honey combs in wild rainforests and the quantity is always limited. Wild bees can work 365 days throughout the year under the consistent tropical weather in South East Asia, unlike countries with seasonal climate. Natural wild honey is truly irresistible by its unique taste, quality, nutrition and minerals.

The harvesting process of wild honey is always dangerous and life-threatening. Our skilful bee hunters have to climb up trees up to 180 feet high to reach the wild honeycombs / nests. Great care is taken with our honey to protect the bioactivity and naturally occurring enzyme and antioxidants. Our honey quality stands above the rest in which you can observe from the dark and rich textures. We preserve the original state of natural wild honey by eliminating all chemical and thermal processes. That's why we can give you 100% grade guaranteed, consistent and top quality rainforest honey.
Wild Honey
Regardless of the presence of many different types of pharmaceutical medicines and supplements, nothing can be as beneficial as the natural sources from Mother Nature. One of the simplest and yet greatest nature's offerings is the natural wild honey. Our wild honey is harvested from Apis Dorsata (wild bee species) colonies deep in the rainforest. This honey bee species has a widespread distribution throughout South East Asia. Bees of this species normally build large and exposed honeycombs under tree branches. The honey has dark and rich textures, and the quality is beyond excellent.

The colour of Wild honey varies according to their botanical origin and the weather of the place where the plants grow. In general, dark honeys have higher mineral contents (potassium, manganese, iron, sodium, etc.)  than lighter ones (Czech Journal Food Science, 2015; Journal of Saudi Chemical Society, Vol 18, 2014). Also, the darker the honey colour, the higher the phenolic and flavonoid contents and the antioxidant levels.
Health Benefits of Wild Honey
Contains powerful flavonoids and antioxidants
Reduce high blood pressure, blood sugar and cholesterol
Anti-bacterial and Anti-fungal
Anti-viral and Anti-allergenic
Anti-aging
Improve digestion
Probiotic
Boost immunity system
Aids weight loss
Improve skin complexion
Improve athletic performance
Reduce cough and throat irritation
Heal wounds and burns
Help achieve deep sleep
Help prevent cancer and heart diseases
Help prevent and cure gastric pain
Help prevent and cure bronchial asthma
Products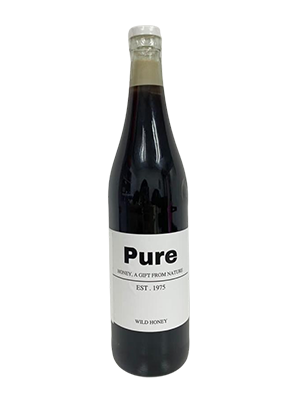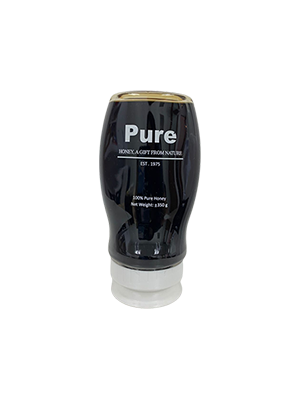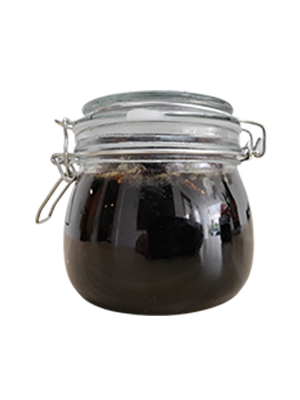 Premium Wild Honey
750g
RM 250
Lab Report (Comply with IHC, EU, SS, MS)